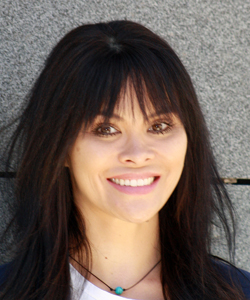 Jasmine
Ho
, Dr.
Phone: +41 44 635 72 63
Room number: BIN 3.B.24
Short biography
Jasmine received a Bachelor of Psychology and Cognitive Science from the University of California, Los Angeles (UCLA), where she joined the Social-Affective Neuroscience Lab to investigate how social connections affect physiological stress responses. During her Master's program in Psychology at California State University, Los Angeles, she worked as a graduate writing consultant and teaching assistant for the university while examining body lateralization differences on distinct measures of executive functioning. In addition to working as a doctoral researcher at the University of Zurich, she also assists Brainability GmBH as a junior research fellow in the design of transdisciplinary networks between research and practical clinical applications.
Research interests
Plasticity of the bodily self in patients with body integrity identity disorder (BIID), amputees, and healthy controls
Non-invasive neuromodulation (tACS, tDCS) of placebo analgesia during virtual embodiment
Neuropharmacological manipulations of body ownership