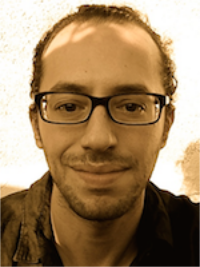 Alexis
Hervais-Adelman
, Prof. Dr.
Phone: +41 44 635 74 41
Room number: BIN 3.E.08
Alexis Hervais-Adelman is head of the Neurolinguistics Division at the Psychology Institute of the University of Zurich. His research uses several approaches to elucidate the brain networks of language, and interventions that might serve to train and improve them. His team deploys multiple neuroimaging and behavioural methods methods to investigate the brain networks of extreme language - be it the perception of acoustically challenging speech, or the challenges posed by multilingualism.
He began his academic career at the University of Cambridge, where he obtained his doctoral degree in cognitive neuroscience in 2008, for his thesis entitled "The perceptual learning of degraded speech". Subsequently he worked at the Centre for the Neural Basis of Hearing, Cambridge University Department of Physiology, investigating the representation of speech sounds in human auditory cortex. In 2009 he moved to the University of Geneva where he held positions in the Fundamental Neuroscience Department and the Department of Interpreting. There, he worked extensively on the neuroscience of simultaneous interpreting in order to reveal the brain networks that allow interpreters to carry out their highly challenging multilingual work and has examined the consequences of expertise in simultaneous interpretation for the brain. Subsequently, he became a member of research staff at the Neurobiology of Language group at the Max Planck Institute for Psycholinguistics, Nijmegen. There he became involved in several projects investigating diverse aspects of the human language faculty. These include longitudinal investigations of the impact of literacy on the brain's structure and function, studies of the relationship between language and perception, and evaluations of the brain's management of dual-tasks in speech.