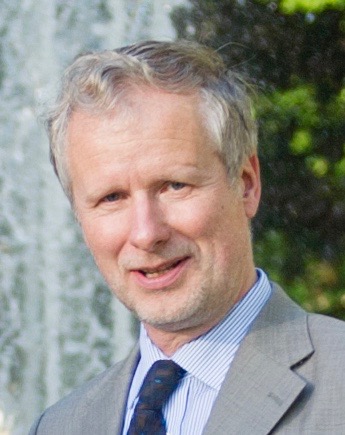 Andreas
Maercker
, Prof. Dr. Dr.
Full Professor and Head of Division
Phone: +41 (0) 44 635 73 10
Telfax: +41 (0) 44 635 73 10
Address: Binzmühlestrasse 14/17, 8050 Zürich
Room number: BIN 3.E.14
Licensure and certification
Licensed psychological psychotherapist (FSP)
Licensed psychiatrist & psychotherapist (Canton Zurich)
License Psychotherapeutic Medicine (Germany)
Psychosomatic und Psychosocial Medicine certificate (APPM, Switzerland)
Certificate Specialized Psychotraumatology (DeGPT)
Certified Supervisor
Psychological trauma and PTSD
Complicated grief (maladaptive bereavement) and adjustment disorders
Clinical gerontopsychology
Epidemiology
Intervention research
Cultural Clinical Psychology
Biosketch
Andreas Maercker, PhD, MD, completed his medical and psychological education in Halle/Saale and Berlin. He received his MD at Humboldt University and his PhD at Max Planck Institute for Human Development in Berlin. After academic positions in Dresden and Trier, he was appointed 2005 as chair and full professor of Psychopathology and Clinical Intervention at the University of Zurich. He is co-director of the Institute's outpatient clinic services. Professor Maercker is or has been principal and co-investigator in numerous national and international studies in traumatic stress research, clinical geropsychology, and internet-assisted mental health and has published more than 200 peer review articles. From 2011-2018 he chaired a work group at WHO for revising the International Classification of Diseases in the area of trauma- and stress-related disorders. He authored or edited 14 scientific or therapeutic books. Keywords characterizing the expertise: PTSD, stress-response syndromes, lifespan developmental psychopathology, treatment, e-mental health.
Curriculum Vitae
Publications
Selected recent publications
Maercker, A., Brewin, C. R., Bryant, R. A., Cloitre, M., van Ommeren, M., Jones, L., & Reed, G. M. (2013). Diagnosis and classification of disorders specifically associated with stress: Proposals for ICD-11. World Psychiatry, 12, 198-206. doi :10.1002/wps.20057
ZORA
Keeley, J. W., Reed, G. M., Roberts, M. C., Evans, S. C., Robles, R., Matsumoto, C. & Maercker, A. (2016). Disorders specifically associated with stress: A case-controlled field study for ICD-11 mental and behavioural disorders. International Journal of Clinical and Health Psychology, 16, 109-127.
ZORA
Maercker, A., Hilpert, P. & Burri, A. (2016). Childhood trauma and resilience in old age: Applying a context model of resilience to a sample of former indentured child laborers. Aging & Mental Health, 20(6), 616-626.
ZORA
Maercker, A., & Horn, A. (2013). A socio-interpersonal perspective of PTSD: The case for environments and interpersonal processes. Clinical Psychology & Psychotherapy. doi: 10.1002/cpp.1805
Maercker, A., Zhang, X. C., Schneider, S., Margraf, J., Gao, Z., Yang, S., Kochetkov, Y., Lu, S. & Sang, Z. (2015). Personal value orientations as mediated predictors of mental health: A three-culture study of Chinese, Russian, and German university students. International Journal of Clinical and Health Psychology, 15(1), 8-17.
ZORA
Handbooks (selected)
Maercker, A., Heim, E., & Kirmayer, L. (2018). Cultural clinical psychology and PTSD. Boston: Hogrefe.
ZORA
Maercker, A. (2017). Trauma und Traumafolgestörungen. München: C.H. Beck
ZORA
Linden, M., & Maercker, A. (Eds.). (2011). Embitterment: Societal, psychological and clinical perspectives. Wien: Springer.
ZORA
Link zur privaten Homepage: http://www.maercker-website.ch/